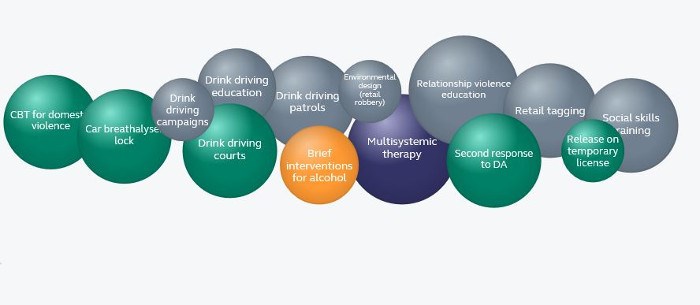 Tool for journalists - what the research says on cutting crime
Journalists and columnists can use the College's Crime Reduction Toolkit to see the available research on reducing crime.
You can see the impact of different interventions on crime and understand how they work, where they work, how to implement them and their cost.
The research can be filtered by crime type, population and common drivers, such as drugs or gangs.
View the toolkit here.
Contact Information
Jason Lavan
Media Relations Manager
College of Policing