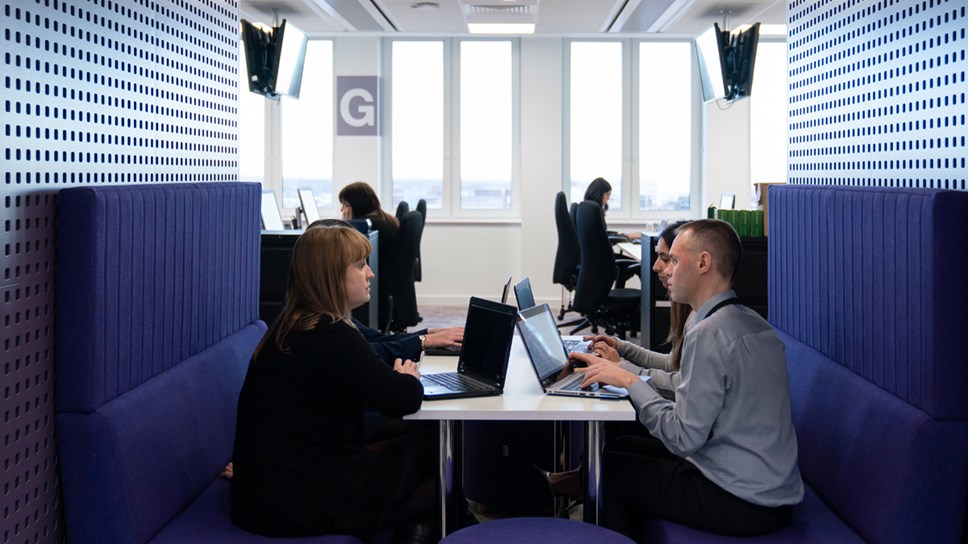 Record number of recipients awarded College of Policing bursary to support higher education studies
EMBARGOED UNTIL MONDAY 26 SEP 2022 00.01 HRS
The College of Policing has awarded its highest number of bursaries to date, with successful recipients drawn from forces across England and Wales.
This year, the Bursary Scheme, which was established in 2016, will support the payment of fees for 83 police officers and staff as they further their learning and carry out research into key areas of policing and crime prevention.
Among those the college is supporting in their higher education study is Derbyshire Constabulary's Business Change and Engagement Manager, Shrey Jhalani, who is currently seconded to the National Digital Forensics Programme.
Shrey will soon enter the second year of his PhD examining the effectiveness of existing policing and forensic science processes, as well as their impact on the criminal justice system.
"When I started studying again after 13 years, I was nervous, but I was passionate about policing and forensic science and this passion has driven me to get going with my PhD", Shrey explained.
During the lifetime of the Bursary Scheme, 59% of awards have gone to support PCs and sergeants, while 30% of those who have successfully applied to the scheme, have never studied at degree level before.
That was the case for PC Emma Bloodworth, from South Yorkshire Police, who had experience and specialism in County Lines and Child Exploitation but no formal qualifications.
When Emma applied to study a degree in criminology at Sheffield Hallam University, a lecturer suggested she apply for a master's degree instead, as her experience in policing meant she could use the recognition of prior learning scheme, which the university supports.
PC Bloodworth added: "I have experience and specialism in policing exploitation and protecting vulnerable people but no formal qualifications and feel I have nothing to show for everything I have learnt. I want to put that right so applied for a College of Policing bursary so I could research more into an area I am passionate about."
Bursaries have also been awarded to recipients who are currently researching ways of improving policing processes and practices.
One of those is a detective constable working in a Major Crime and Investigation Unit in Staffordshire Police, who will be looking into the shortage of female detectives within CID.
Rachel Tuffin, the College of Policing's What Works Director, said the Bursary Scheme continues to make a contribution to the future of policing in England and Wales by producing research that directly informs practice.
"Now in its seventh year, the Bursary Scheme is open to everyone in policing, no matter their rank, role or previous qualifications.
"Since its establishment, the scheme has made a real and lasting difference to police officers and staff carrying out research and academic study, so that they can develop both professionally and personally."
Applications for the College of Policing bursary reopen again in spring 2023. If you have any queries or need further information, please email bursaryscheme@college.police.uk
Find out more about our bursary scheme on our website.
Contact Information
College Press Office
College of Policing
020 3837 0435