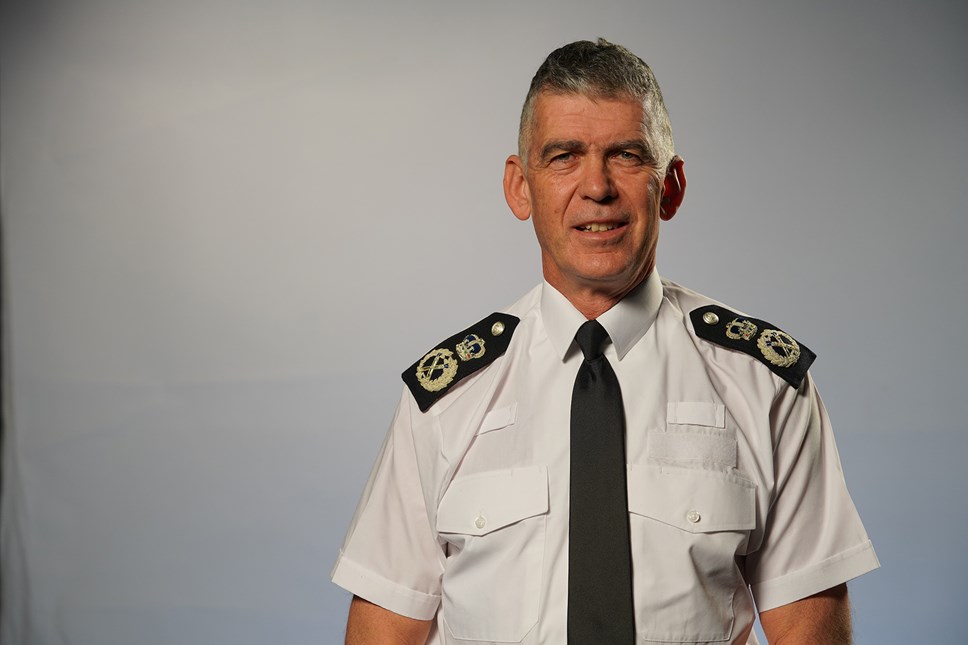 Police vetting rules changed to ensure high standards
Policing will introduce measures to bring national consistency for vetting units and ensure the highest standards are maintained.
In a first step, the College of Policing has updated the Vetting Code of Practice to make clearer how the backgrounds of prospective police officers and staff should be checked. A consultation on the new code is now taking place.
The updated Code will be supported by a new team at the College, which will provide national support, training and guidance to forces over the coming months. Working closely with the National Police Chiefs' Council, the team's work forms a key part of a longer-term commitment to establish a process of national accreditation, setting out the highest standards that policing must meet, with the aim of increasing confidence in vetting.
College of Policing Chief Constable Andy Marsh said:
"The changes to police vetting we are consulting on are vital if we are to start rebuilding trust with our communities. The dreadful crimes committed by police officers and staff exposed over recent months are compounded by the fact some of them flew under the radar because opportunities to detect them were missed.
"The College of Policing is acting decisively with our partners in the NPCC to start bringing about change. It is paramount that the public have total confidence in our ability to find officers who do not belong in our ranks and the greater oversight being proposed by the College will help deliver that.
"Vetting will only ever be one part of the jigsaw and we must redouble our efforts to improve police culture. There are thousands of hardworking, dedicated officers who put themselves in harm's way to protect the public. However, sitting alongside them are officers who turn a blind eye, or join in, with a locker room attitude of complicity. Our new leadership training, a refreshed Code of Ethics and our work with forces to improve the response to violence against women and girls will provide further help."
The College of Policing and the National Police Chiefs' Council worked together to strengthen the vetting code of practice following the conviction of David Carrick. The proposed changes will now be consulted on before being recommended to the Home Secretary.
Crime and Policing Minister Chris Philp said:
"Police officers must be subject to the highest vetting standards so that those who are not fit to wear the uniform are not able to join the force or remain in it.
"I welcome the College of Policing strengthening its vetting code of practice to place further legal obligations on Chief Officers.
"The police must root out all unacceptable behaviour from its ranks and earlier this week I chaired a roundtable with policing leaders to receive an update on the data washing exercise of all police officers and the progress forces are making in implementing the recommendations on vetting set by the policing inspectorate."
Forces will be directly supported by the College to ensure high standards around vetting. Staff carrying out vetting checks will have access to guidance, resources, advice and Authorised Professional Practice that will mean every force is conducting reviews in the same way to a consistent high standard. If they fall below that standard, or fail to follow the rules, the new regime will ensure they quickly improve with the assistance of the College and NPCC.
Proposed additions to the code of practice that will turn existing guidance into requirements include:
Vetting being carried out again, regardless of time since last check, if there is a material change in a person's circumstances, including any misconduct.
Any person unable to hold vetting clearance should be dismissed from policing.
Adverse information or changes in circumstances that may impact on a vetting clearance must be assessed to mitigate any risks.
College of Policing Chief Constable Andy Marsh has written to all forces about the consultation on the proposed changes. The consultation closes on 21 March.
Supporting the changes, National Police Chiefs' Council lead for vetting, Chief Constable Debbie Tedds, said:
"This is a really important step to help rebuild trust and confidence within our communities. Policing is committed to ensuring that only those individuals with the highest levels of behaviour and integrity enter the service.
"We know we have a long way to go, but significant amounts of work are being done to ensure vetting is as thorough and regular as it can be. Alongside developments like this Code of Practice, every police officer and member of police staff will be put through the police national database.
"High standards are imperative and change is needed, vetting is one part of a huge system and we will work hard to rebuild that trust and confidence, which we know has been lost."
Existing authorised professional practice on vetting sets out:
A presumption that a person will not pass vetting checks if they have a conviction or caution for a criminal offence, especially if it relates to dishonesty, violence or targeting a vulnerable person because of their protected characteristics.
How often officers and staff must go through the vetting process.
What should be assessed during vetting such as the Police National Computer, Police National Database, professional standards, counter corruption and credit reference checks.
The requirement for 'integrity checks' where line managers make sure previous information given during vetting remains accurate.
Contact Information
College Press Office
College of Policing
020 3837 0435
Notes to editors
The new Code of Vetting is attached. It will be used by forces alongside existing Authorised Professional Practice.
There are already areas in policing in which the College gives accreditation to maintain high standards across the country including firearms training and undercover officers.