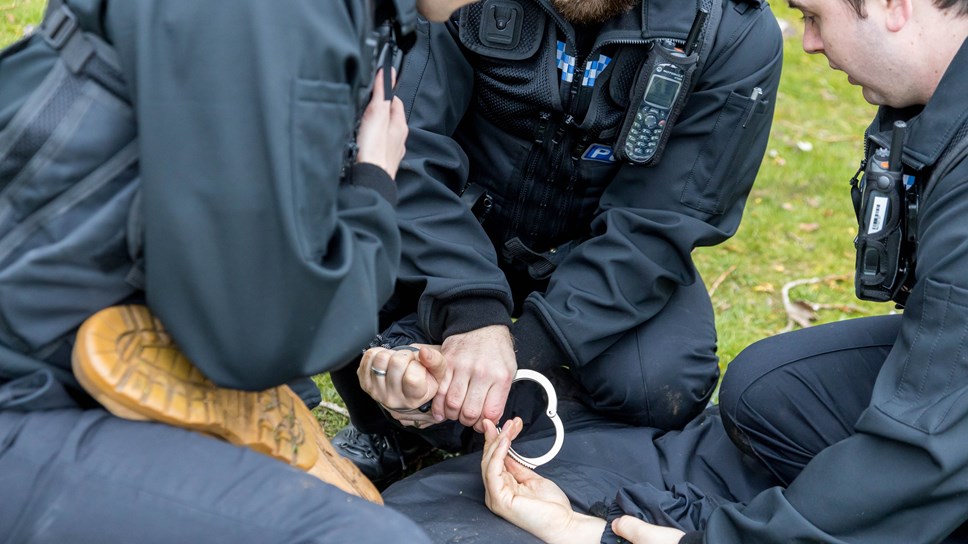 £3m for police to tackle violent crime
Police have been awarded £3m to identify what works to reduce serious violence including knife and gang crime.
Work on an up-to-date evidence base to reduce and prevent serious violence will begin and include areas such as criminal exploitation of children, drug related violence, gang violence and knife crime.
The evidence will also be used nationally by the College of Policing in setting standards for officers and staff.
The funding was awarded to the College of Policing, which is the professional body for the police in England and Wales, and the National Police Chiefs' Council. It was awarded through the Home Office's Police Transformation Fund and the work will directly contribute to the Government's Serious Violence Strategy, launched today.
Chief Constable Mike Cunningham, College of Policing CEO, said:
"The devastating impact of violent crime on communities cannot be underestimated, and sadly we all saw the tragic consequences of such offences in London last week.
"It is only by close working between police, partners and the public that we will be able to tackle these kinds of violent offences.
"When people are in crisis, police officers are often the first to respond, spotting where young people need help and where criminals need targeting.
"Building the evidence base into what works to tackle this issue will support them and help to protect the public."
The national strategy will see the College of Policing working with the national policing lead, government and other agencies to support forces and partners to identify and share what works to help develop local solutions to these problems.
Contact Information
Jason Lavan
Media Relations Manager
College of Policing
Notes to editors
The College and NPCC has been allocated £3million over the next two financial years from the Police Transformation Fund to identify what works in terms of interventions to tackle serious violent crime and vulnerability.
The College is developing specialist training packages as part of ongoing work to improve policing's response to vulnerability, following the award of police transformation funding in late 2016.
The College's What Works Centre also provides an evidence base of successful crime reduction initiatives.
You can read with College's Authorised Professional Practice on major investigation and public protection online.