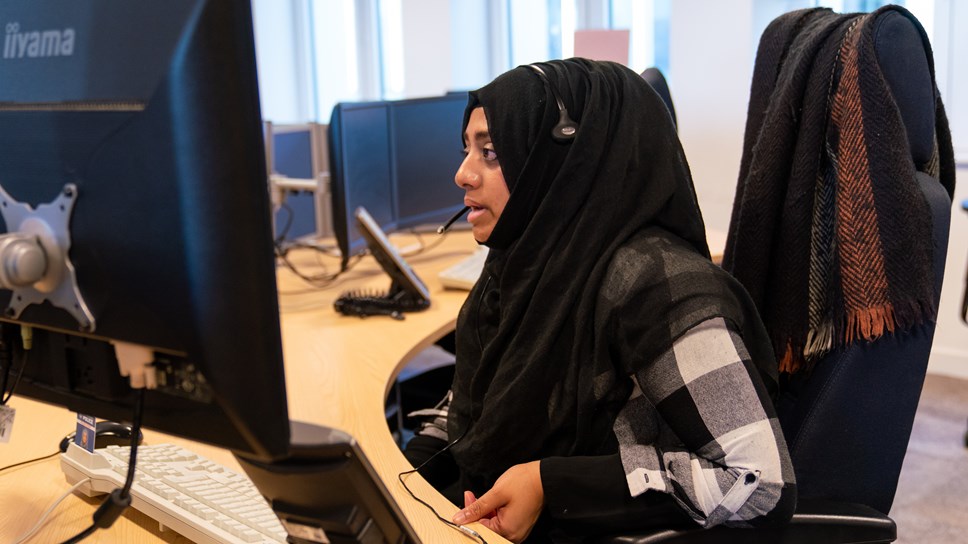 New tool to help keep domestic abuse victims safe being tested
A new risk assessment tool designed to help frontline officers and staff keep domestic abuse victims safe is to be tested by five police forces.
Research published in 2016 by the College of Policing, with Cardiff University, found existing risk assessment processes used by forces did not always help officers and staff to identify coercive and controlling behaviour.
A revised tool has since been developed by the College and was piloted in Sussex, West Midlands and Humberside in 2017.
The new tool was found to support more accurate risk assessment during initial contact between officers and victims and also led to more coercive and controlling behaviour being disclosed.
Following the initial pilot the College will be carrying out further testing of the new tool in five forces over the coming months. The additional testing is being carried out to help ensure the positive results seen in the pilot are replicated when the tool is used on a wider scale and in different contexts and forces areas.
If the testing proves to be successful the College will recommend the new risk assessment tool to all police forces in England and Wales.
David Tucker, crime lead for the College, said:

"Domestic abuse can take many forms and often has a devastating impact on people's lives - with the most serious cases resulting in serious injuries and loss of life.

"Domestic abuse offences account for 11% of all crime. It's therefore vital that we support frontline officers and staff by providing them with the best tools to recognise and understand patterns of coercive and controlling behaviour as early as possible.

"During the pilot stage officers reported being more comfortable with the new risk assessment so we are carrying out further testing with more forces to ensure that is repeated on a wider scale.

"We are confident the new tool will support police responders to identify offences and behaviours more often so they can carry out earlier interventions to make victims and potential victims safer."
Contact Information
James Baker
Press Officer
College of Policing
0203 8370435
Notes to editors
The five forces taking part in the testing of the new domestic abuse risk assessment tool are: West Midlands, Great Manchester, Avon and Somerset, Kent and Bedfordshire.
The College's 'Piloting a new approach to domestic abuse frontline risk assessment' research is available here.
The College's previous research entitled 'Risk-led policing of domestic abuse and the DASH risk model' can be viewed online.
The College of Policing has published Authorised Professional Practice, which is national guidance, on domestic abuse – with particular emphasis around coercive or controlling behaviours.