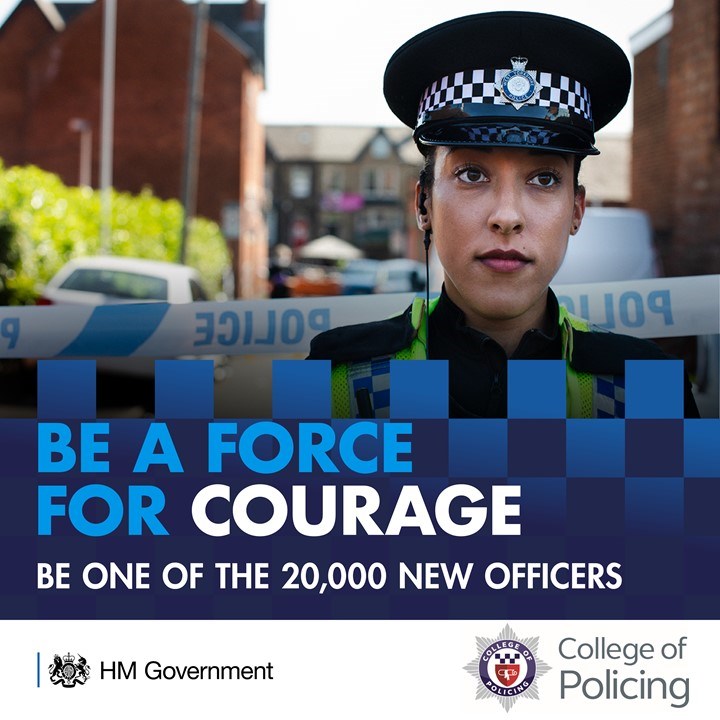 Recruitment of 20,000 new officers
Many recruits will undergo new training that is fit for 21st century policing and include key areas such as digital policing and personal protection.
Chief Constable Mike Cunningham, College of Policing CEO, said: "Today marks a significant step forward for policing and the public. The additional officers recruited through this campaign will ease the pressure on our people, help us to reduce crime and improve outcomes for victims.
"This is a unique opportunity for policing to ensure it is truly representative of the communities we serve.
"Those joining the service will need compassion and dedication, and to be prepared for the challenges and complexity of modern policing.
"They will be supported, trained and equipped to meet those challenges."
Contact Information
James Baker
Press Officer
College of Policing
0203 8370435
Notes to editors
NOTE: Chief Constable Mike Cunningham, College of Policing CEO, is available for broadcast interview on Thursday, 5 September in London.
New police training
Police training for new recruits has been updated for the first time in 13 years. For example, when the curriculum was designed in 2006 there were no iPhones but now officers are expected to routinely include digital data in investigations.
Areas of new or updated training include counter terrorism, digital policing, personal safety, criminology, vulnerability and public protection.
Over the next year, new training for officers joining policing will be up and running in more than 30 police forces across England and Wales.
Officers are already undergoing the updated training in Nottinghamshire, Derbyshire, Leicestershire, Northamptonshire, South Wales, Gwent, Dyfed-Powys, West Midlands, Northumbria, Avon and Somerset and Staffordshire.