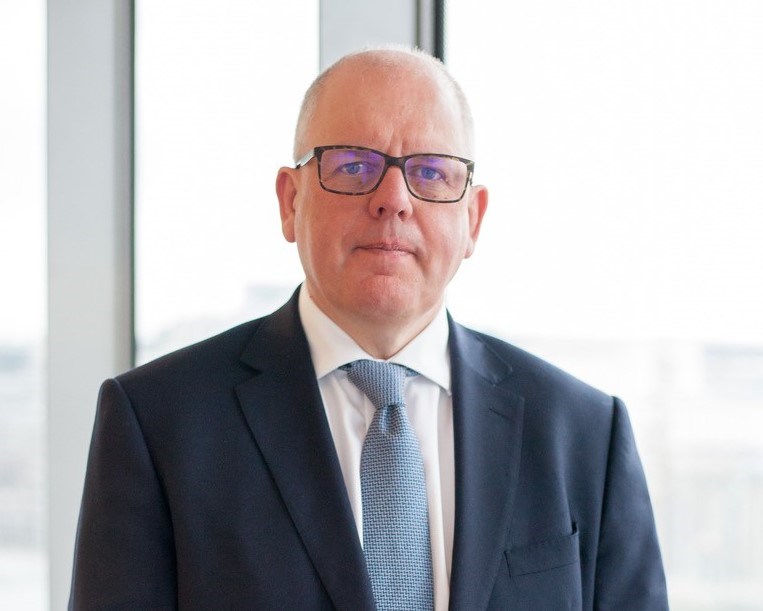 New CEO of the College of Policing announced
A former chief constable with extensive experience across policing was today announced as the new Chief Executive Officer of the College of Policing.
Mike Cunningham QPM was this morning announced as the new CEO of the professional body by its interim chair, Millie Banerjee.
College of Policing Interim Chair, Millie Banerjee, said: "I am very pleased to announce that Mike Cunningham has been appointed as the new Chief Executive Officer for the College of Policing.
"Mike brings a wealth of experience to this key role and during the assessment process he impressed the panel with his vision for the College in this next stage of development.
"Mike's start date at the College will be announced soon. In the meantime I want to thank Rachel Tuffin for the outstanding support she continues to provide to the College and the Board as Interim CEO."
Mike Cunningham said: "I am delighted to be joining the College of Policing as its Chief Executive Officer. Over the last few years the College has established itself at the heart of the reform agenda for policing. In this next stage, the challenge is to move that on so that all those working across policing have a clear understanding of how the College connects and supports them to deliver a service to the public.
"Policing faces a future of increasing and changing demand. The College has a major contribution to make in supporting the service, helping leaders at all levels work through the challenges, and developing a workforce that is well equipped to do the job asked of them."
Mike Cunningham joined Lancashire Constabulary in 1987 and worked in a number of operational roles before becoming a divisional commander in Blackpool in 2002.
He attended the Strategic Command Course in 2005 and was appointed assistant chief constable in Lancashire Constabulary in 2005 and deputy chief constable in 2007. In 2009, Mike was appointed Chief Constable of Staffordshire Police.
In 2013, he was awarded a Queen's Police Medal in the New Year's Honours list and has been awarded an Honorary Doctorate from Staffordshire University.
Nationally, he was chair of the ACPO Counter Corruption Advisory Group, a lead for Professional Standards, and lead of the National Policing Workforce Development Business Area.
During his service with Lancashire Constabulary, Mike was known for his commitment to diversity and took on the role of national policing lead for Lesbian, Gay, Bisexual and Transgender (LGBT) issues.
More recently, Mike was HM Inspector of Constabulary and HM Inspector of Fire & Rescue Services, where he has been in post since September 2014.
Reacting to the news, the Home Secretary and leaders from across policing welcomed today's announcement.

Home Secretary Amber Rudd said: "Mike Cunningham brings many years of distinguished policing service as a former chief constable and as an inspector of constabulary, and I am delighted he will be the College of Policing's new chief executive.
"At a time when we know the nature of crime is changing, the College plays a vital role in developing policing as a profession, improving skills, and raising standards so that officers and staff at all levels are ready for the future.
"The creation of the College of Policing was central to our programme of police reform, under Mike's leadership I know the College will help forces shape their own futures as we embark on the next chapter of that work."
The Association of Police and Crime Commissioners, Chair, David Lloyd PCC said: "The College is an important partner for PCCs as we ensure that policing is both efficient and effective for the public.
"Mike's extensive experience and recent work within the Policing Inspectorate, makes him well qualified to further the College's crucial work in both supporting and strengthening those who keep us safe.
"We warmly welcome Mike to his new role and look forward to being a frank and constructive friend to him and to strengthening and deepening the relationship between PCCs and the College."
Chief Superintendent Gavin Thomas, president of the Police Superintendents Association of England & Wales, said: "My Association welcome Mike Cunningham's appointment and I look forward to working with him and the College of Policing team on the current reforms and professionalism of the service. He brings with him a wealth of experience and credibility both as Chief Constable of Staffordshire and as HMI.
"I would also like to pay tribute and acknowledge Rachel Tuffin's leadership and commitment as interim CEO of the College of Policing during this past period whilst the chief executive process was progressed."
National Police Chiefs' Council Chair Sara Thornton said: "The Chief Executive of the College of Policing plays a hugely important role in policing. On behalf of all my colleagues, I want welcome Mike Cunningham to his new post. We look forward to working with him to continue to develop the profession of policing and our understanding of what works."
Steve White, Chair of the Federation of England and Wales, said: "We congratulate Mike Cunningham on his appointment during a critical time for policing. We would encourage him to now lead the way in working closely with the Federation to help bridge the gap between the College and those on the front line of policing, demonstrating its relevance to rank-and-file officers who are confused about its link to their day to day work.

"Beyond their remit to provide those working in policing with the skills and knowledge to protect the public they have a leading role in protecting officers themselves. Our own evidence shows that welfare and resilience in policing has never needed such serious attention. Police leaders are sitting up to this fact and through its professional committee, and following the recent award of £7.5 million for a new national welfare service, the College must take the reins in effectively addressing the issues that exist."
"The Federation looks forward to discussing those challenges and others with Mr Cunningham".
Contact Information
Jason Lavan
Media Relations Manager
College of Policing
Notes to editors
Mike replaces former Chief Constable Alex Marshall, who retired from policing in September to take up a post tackling corruption for the International Cricket Council.
There are three core functions of the College of Policing:
Knowledge: developing the research and infrastructure for improving evidence of 'what works'. Over time, this will ensure policing practice and standards are based on knowledge, not custom and convention.
Education: supporting the development of individual members of the profession. We set educational requirements to assure the public of the quality and consistency of policing skills, and facilitate academic accreditation and recognition of our members' expertise.
Standards: drawing on the best available evidence of 'what works' to set standards in policing for forces and individuals, for example, through Authorised Professional Practice (APP) and peer review.